Cape Town companies ready to showcase their delicacies in Dubai
Cape Town companies, Cape Cookies and Rand Rubro Drinks South Africa, are optimistic ahead of the Gulfood Exhibition that will take place in Dubai, United Arab Emirates from 17-22 February 2019.
Gulfood is the leading food and beverage exhibition that attracts a large number of participants from the Middle East and the world at large.  The participation of the companies is funded by the Department of Trade and Industry (the dti) through its Export Marketing and Investment Assistance Scheme. The objective of the scheme is to develop export markets for South African products and services and to recruit new foreign direct investment into the country
The Chief Executive Officer of the Maitland-based Cape Cookies, Mr Jeff Morgen says they are hoping to establish new contacts in the UAE and other Gulf countries with the aim of expanding their brand into new markets.
"We already have two major clients in the Gulf countries that we will be meeting outside of the show. Thereafter they will visit us during the show with some potential clients.," says Morgen.
He adds that Cape Cookies has over 150 permanent employees and its products are sold in 15 countries outside South Africa. He is happy with the brand that they have built over the years through their distribution network and all major retail chains in South Africa.
He adds that Cape Cookies' participation with the dti at SEAL China four years ago was the most successful exhibition by far as four containers of cookies and rusks have been shipped to China since then.
The Managing Director of Rubro Drinks SA, Ms Jo Hoets, says they are keen to explore what Gulfood has to offer them as a company and other opportunities that can expand their brand and sales.
Hoets adds that their key strategy for Gulfood is to thoroughly test the market and eventually have a presence in the UAE restaurants, resorts and hotels.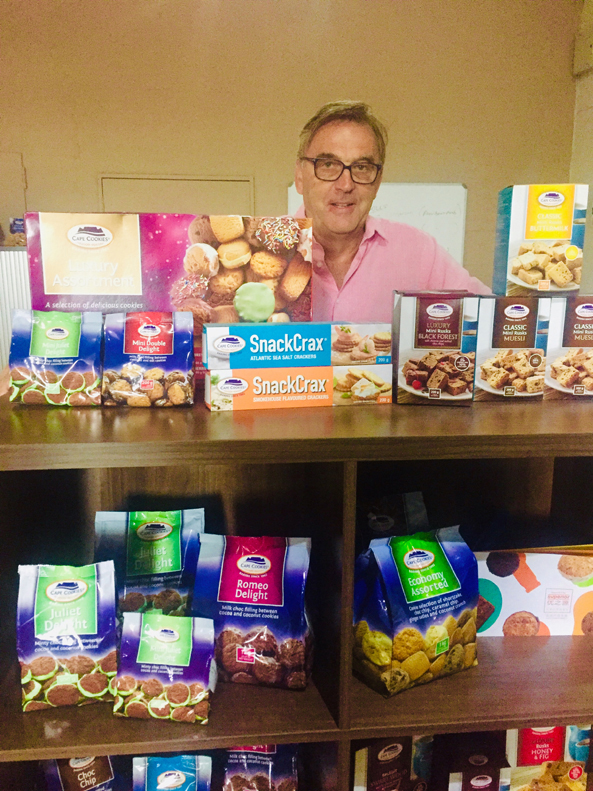 The Chief Executive Officer of the Maitland based Cape Cookies, Mr Jeff Morgen at their factory in Maitland, Cape Town
Enquiries:
Sidwell Medupe-Departmental Spokesperson
Tel: (012) 394 1650
Mobile: 079 492 1774
E-mail: MSMedupe@thedti.gov.za
Issued by: The Department of Trade and Industry
Follow us on Twitter: @the_dti
Cape Town companies ready to showcase their delicacies in Dubai
2019-02-15
Share this: