Deputy Minister Nomalungelo Gina had a successful meeting with the Bolt e-hailing company Executive delegation, which was led by it's Global President Mr Jevgeni Kabanov, in Cape Town. Deputy Minister was accompanied by her officials including the National Consumer Commission (NCC).
Deputy Minister Gina commended the company for creating more than 40 000 jobs through drivers in the three major cities of South Africa, since they started to operate in 2016. She noted that these drivers are dominantly youth, which augurs well for a country that has an exceedingly high levels of youth unemployment.
The meeting dealt with a number of issues ranging from security concerns that have been raised and reported – in some instances – with regards to Bolt e-hailing service; and issues of regulations and compliance.
On security issues, Bolt has introduced a domain within their App for drivers share their details in order to combat the false identity issues by some drivers. They have also introduced what is called SOS security feature as part of the response. They are going to increasing the number of women drivers for women riders, for purposes of choices and safety assurances. Additionally in their vetting process for drivers which include professional licence clearance by SAPS on traffic transgressions, Bolt conduct background crime checks.
According to Bolt, a tech company has been appointed to additionally conduct social media behaviour of the applicants such as promotion of GBV, online selling of illegal goods, and general attitude.  They are engaging with Home Affairs on identity security model for applicant drivers' to Bolt.
"Our SA market is growing steady in the last seven years. We are set to add more drivers, possibly 30 000 over a period of time arising out of the demand. Our mission is to reduce numbers of people driving themselves on the road thereby reducing traffic and carbon emissions. As a commitment to reducing carbon footprint, we are piloting an LPG fitted cars which will be a game changer" said Bolt President Jevgen Kabanov.
Both parties agreed that a technical meeting with the National Consumer Commission must be held urgently to deal with issues of regulations and compliances with government.
"I am pleased with the strategic focus that you are making on security features for the riders. I am particularly exciting by the commitment to increase women drivers for women riders to have an option on the App to choose a female driver for their trips. The level of abuse against women in South Africa is exponentially high. Companies like e-hailing services must be the safe spaces for them to use. I am also looking forward to the LPG fitted cars pilot project in line with our reduction of carbon footprint, and internal combustion engine (ICE) vehicles" said Deputy Minister Gina.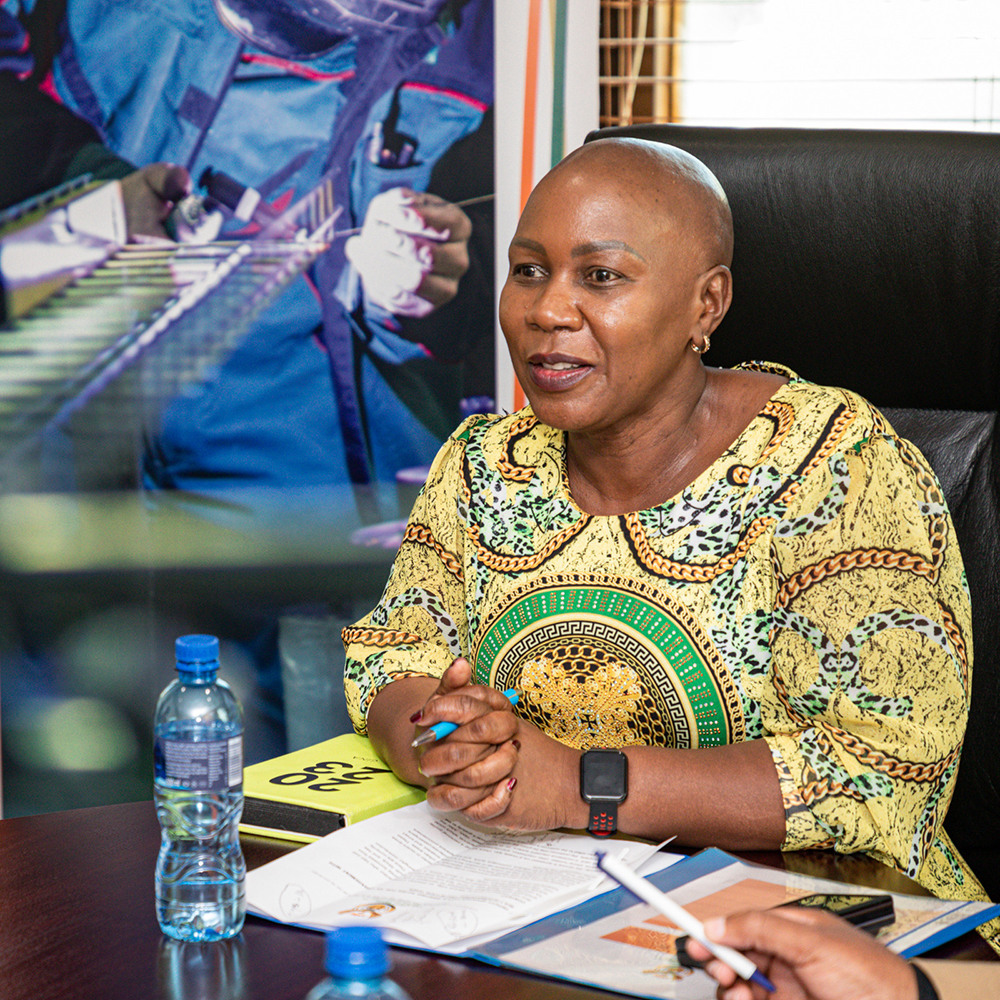 Deputy Minister of Trade, Industry and Competition Ms Nomalungelo Gina Bolt e-hailing company Executive delegation.
Enquiries:
Bongani Lukhele – Director: Media Relations
Tel: (012) 394 1643
Mobile: 079 5083 457
WhatsApp: 074 2998 512
E-mail: BLukhele@thedtic.gov.za
Issued by: The Department of Trade, Industry and Competition (the dtic)
Share this: