Deputy Minister Gina says Current Green Paper on Social Economy Shows People-Centred Governance
The Deputy Minister of Trade and Industry, Ms Nomalungelo Gina, says government will work to fast-track the finalisation of the Social Economy Policy. She said this while making concluding remarks after listening to discussions at the public consultation session on the Social Economy Green Paper at the Conville Community Hall in George, in the Western Cape.

She assured community members and other stakeholders in attendance, that the government values their inputs as they will enrich the final Social Economy Policy which will be adopted through the necessary processes.

The session formed part of the first phase of provincial consultations, aimed at soliciting views from key stakeholders on the current Green Paper, unveiled in February this year. The Green Paper outlines government's vision on developing social and community enterprises, co-operatives, and non-profit organisations, creating an eco-system that encourages the earning of income whilst focusing on economic and social goals.

A memorandum of Understanding exists between the Economic Development Department, (which is in the process of merging with the Department of Trade and Industry) the International Labour Organisation (ILO), the Government of the Belgian state of Flanders, and the Industrial Development Corporation (IDC), to enable the development of the Social Economy Policy for South Africa.

Formations classified under the Social Economy include Non-Profit Organisations, Burial Societies, Stockvels, companies with a social mission and cooperatives, among others.

Gina said she hoped the final policy will be finalised before the end of next year.

"The Social Economy is vital to building a more people-centered economy.  It is critical to broadening economic ownership, creating jobs, and enhancing social and economic resilience," she said.

The White Paper will be followed by an execution plan, which could involve various interventions such as the development of legislation, regulations and support mechanisms; depending on the specific policy interventions eventually finalised through the White Paper.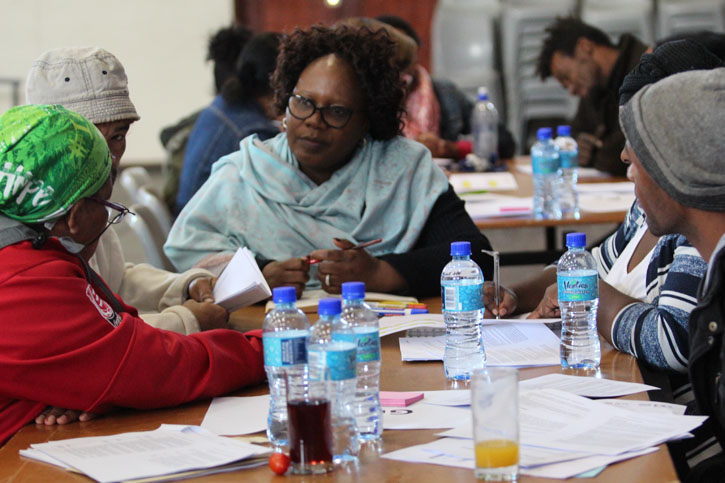 Deputy Minister Nomalungelo Gina, at the public consultations on the Green Paper on the Social Economy in George, Western Cape.
Enquiries:
Sidwell Medupe-Departmental Spokesperson
Tel: (012) 394 1650
Mobile: 079 492 1774
E-mail: MSMedupe@thedti.gov.za
Issued by: The Department of Trade and Industry
Follow us on Twitter: @the_dti
Share this: