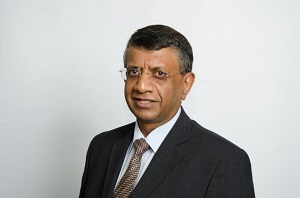 BCOM, PG DIP IN ACC, CA (SA),
MAS (ILLINOIS, USA), CERT IN TAX LAW,
D.COM, CRMA
Dr Len Konar is a Chartered Accountant and was previously executive director of the Independent Development Trust where he was responsible for the Internal Audit and Investments Portfolios. Prior to that, he was Professor and Head of the Department of Accountancy at the University of Kwa-Zulu Natal (then Durban-Westville). He also lectured to graduate students at various South African Universities.
Dr Konar is a past independent non-executive director of various companies locally and internationally.
He is the past Chair of the Ministerial Panel for the Review of Accountants and Auditors in South Africa, that resulted in the publication of the Auditors Professions Act, 2005, Co-chair of the Internal Risk Management Committee of the World Bank (2009 –2010) and the past Chairman and member of the External Audit Committee of the International Monetary Fund in Washington (2004 – 2007), as well as a member of the 2010 Safeguards Panel of the IMF and a member of the Ethics Panel of the United Nations Ethics Committee.