The Dube Tradeport Special Economic Zone located in Durban will soon be home to a new warehouse and distribution facility that is being built by HRMP Logistics at an investment of R15 million.
The investment was announced as one of the pledges worth billions of rands that were made at the fifth South African Investment Conference held at the Sandton Convention Centre in April. These contributed in bringing the total value of investment pledges over a five-year investment mobilisation period to R1.51 trillion, thereby exceeding the initial target of R1.2 trillion set by President Cyril Ramaphosa.
According to the Managing Director of the Durban-based company, Mr Musa Makhunga, HRMP Logistics provides distribution logistics solutions including handling warehousing and transportation of goods to client destinations.
"Our company services the graphite market in the main by providing stock holding facility, handling transhipments by stuffing and destuffing containers and distributing graphite products to our clients' end users. We are currently employing eight people. We expect to double this number in the first twelve months of moving to the new premises at the Dube Tradeport Special Economic Zone, which we started developing from the middle of last month," says Makhunga
He adds that the impact of the project will be huge as it is a bootstrapped start-up in a fast growing global supply chain business model that is key to the development of the South African economy.
"As a company, we are pleased that we are contributing in the economy of the country by creating employment and providing logistics and warehousing services that facilitate the smooth movement and storage of goods. We aspire to grow the company with time so that we can be able to create more opportunities to the youth in particular," adds Makhunga.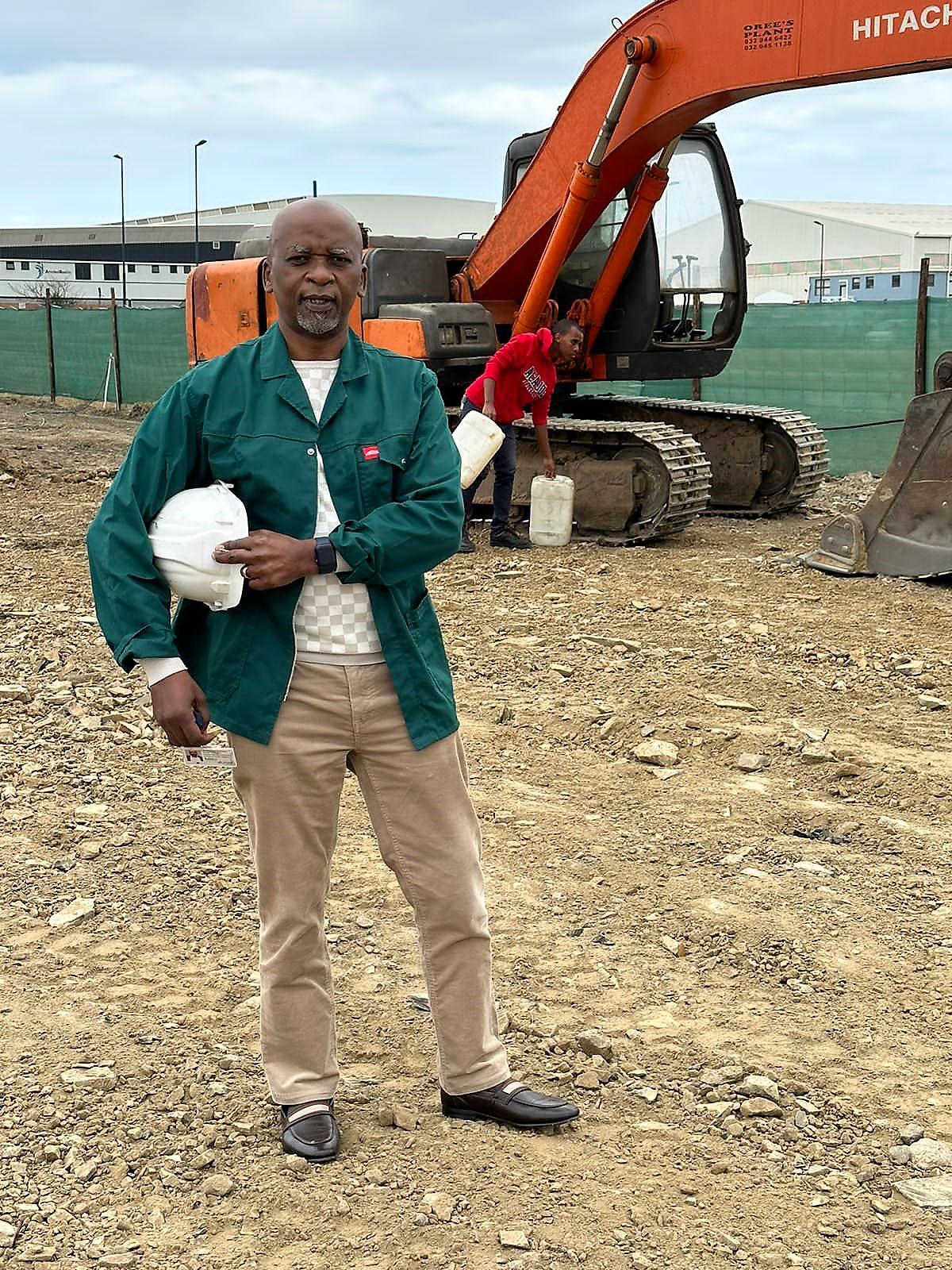 The Managing Director of  HRMP Logistics, Mr Musa Makhunga at a construction site of his company's warehouse and distribution facility that is being built at the Dube Tradeport Special Economic Zone in Durban.
Enquiries:
Bongani Lukhele – Director: Media Relations
Tel: (012) 394 1643
Mobile: 079 5083 457
WhatsApp: 074 2998 512
Email: BLukhele@thedtic.gov.za or Mediarelations@thedtic.gov.za
Issued by: The Department of Trade, Industry and Competition (the dtic)
Follow us on X: @the_dtic
Share this: