Innovation and sustainability are what is needed to create and drive jobs in the cosmetics sector. This was said by the Chairperson of the Cosmetics Export Council of South Africa (CECOSA), Mr Daniel Motshwane at the In-cosmetics show currently taking place in Barcelona, Spain.
According to Motshwane, it is encouraging to see South African companies producing products that are made from indigenous African plants like impepho, and finding innovation product from plants such as the mushroom mycelium.
"Our key objectives have always been to support industry expansion within the cosmetics sector in order to boost export growth for our members, and to support small-scale manufacturing enterprise development through mentorship and other forms of assistance. Finding innovative ways of producing our cosmetics from these indigenous plants will lead to sustainable jobs within the sector," said Motshwane.
He added that in 2022 CECOSA launched the natural ingredients section, which was supported by the Swiss Import Promotion Programme (SIPPO).  He indicated that so far there was tremendous support from the industry and end-users of these products.
"We have seen a good number of potential buyers and distributors visiting our stand. Our members are quite happy with the progress made so far. The buyers that we engaged from associations and individual companies emphasised the significance of naturally grown, harvested and processed ingredients, with a good social story. The importance of the sustainability and traceability of the products was also emphasised," he said.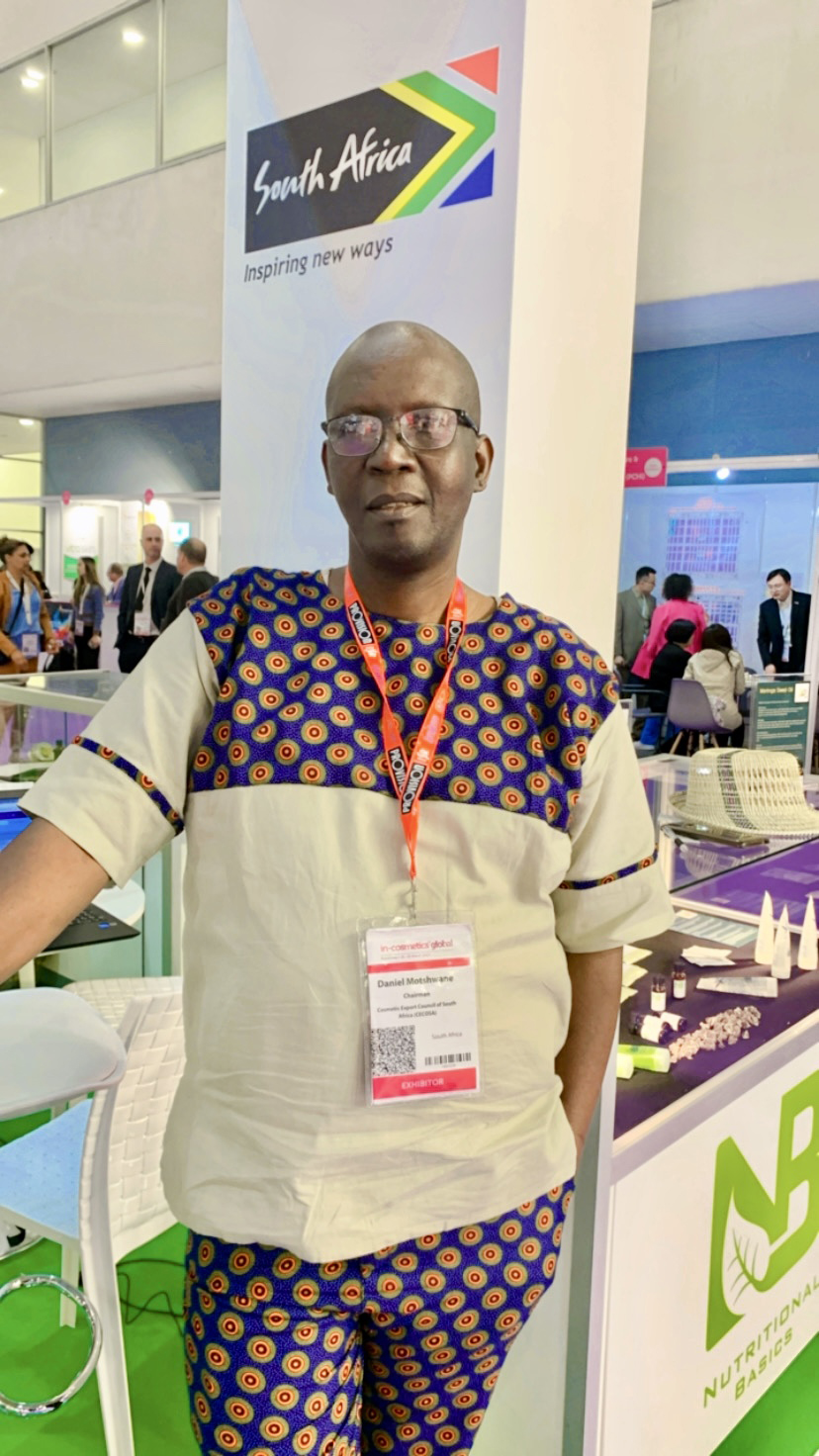 The Chairperson of the Cosmetics Export Council of South Africa, Mr Daniel Motshwane at the South African National Pavillion in Barcelona, Spain.
Enquiries:
Bongani Lukhele – Director: Media Relations
Tel: (012) 394 1643
Mobile: 079 5083 457
WhatsApp: 074 2998 512
E-mail: BLukhele@thedtic.gov.za
Issued by: The Department of Trade, Industry and Competition (the dtic)
Share this: