KZN Wine Firm to Fly the South African Flag in Russia
A KwaZulu-Natal based company, Trajan Wines South Africa, will fly the South African flag with their proudly South African wines in Russia. Trajan is part of the South African business delegation that will display their wines at the Prodexpo international trade show in Moscow, Russia from 10-14 February 2020.

Prodexpo is the largest international show for the food and drinks sector in Russia and Eastern Europe.  The Department of Trade and Industry (the dti) has organised a mission for the South African companies from the agro-processing sector to showcase their products at the trade fair and create awareness about the proudly South African wines. The mission is funded through the department's Export Marketing and Investment Assistance (EMIA) Scheme, whose objective is to develop export markets for South African products and services.

The Managing Director of Trajan Wines South Africa, Mr Mark van Schalkwyk says he is thrilled to showcase Trajan's great wines at Prodexpo and looking forward to flying the SA flag high.

"Our key objective for participating in the show is to secure Russian importers and distributors for our wines. We would also like to establish a long-term business relationship with importers and distributors from other countries that will be participating in the exhibition. It is important for us to create mutually beneficial relationships with importers from Russia in order to cement our presence in the Russian market and grow our brand. We want to communicate our brand's value to the customers, build trust and maintain our good reputation," says van Schalkwyk.

He adds that Trajan's wines have received numerous local and international awards, highlighting the consistency in the quality and excellent value for money products they produce. He says that his company can offer the Russian market a range of wines that were produced in a style that are suitable to the Russian consumer's palate.

"We have secured importers in China, Japan, and Peru by attending Department of Trade and Industry's national pavilion's and missions in the past. We are currently in   discussions with one of the Russian importers who wants to import their first container load of wines from us. This mission should assist us in sealing this deal and acquiring many more," adds van Schalkwyk.

Speaking ahead of the mission, Deputy Minister of Trade and Industry, Ms Nomalungelo Gina said South African products with the greatest potential to succeed in the Russia market include wines, as well as machinery for use in construction and the extractive industries, electrical equipment, semi-processed metal products, and automotive parts and components

.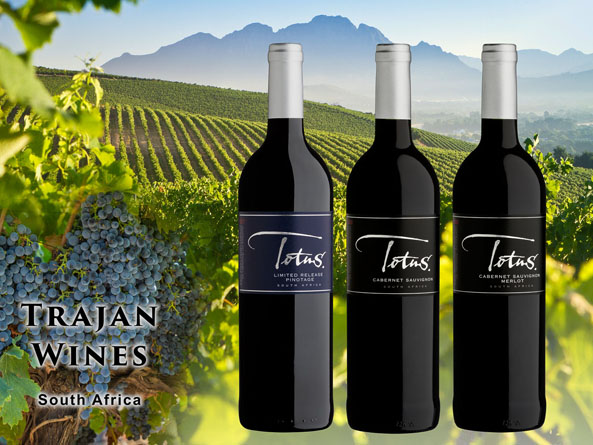 Enquiries:
Sidwell Medupe-Departmental Spokesperson
Tel: (012) 394 1650
Mobile: 079 492 1774
E-mail: MSMedupe@thedti.gov.za
Issued by: The Department of Trade and Industry
Follow us on Twitter: @the_dti
Share this: