The Marula Company based in Phalaborwa, Limpopo says they are looking forward to expanding their footprint when participate in the In-cosmetics show in Barcelona, Spain tomorrow 28-30 March 2023.
The manufacturers of the marula seed oil will form part of a business delegation comprising of seventeen companies on an Outward Selling Mission (OSM) organised by the Department of Trade, Industry and Competition (the dtic).
The objective for the OSM is to promote South Africa's natural ingredients sector in order to establish market presence in Spain, Europe, and the rest of the world. In-cosmetics is the world's leading trade fair and the most important industry meeting point for the cosmetic ingredient sector. The companies will be showcasing their expertise in Moringa Powder, Moringa Oil, Organic Dried Rosemary and Natural Marula Oil ingredients.
Speaking at their factory in Phalaborwa just before departing for the trade show, the owner of Marula Company, Ms Marelize van der Westhuizen says they will use the exhibition to promote the advantages of the marula seed oil and other products.
"Our aim will also be to push sales with our existing and potential distributors in order to penetrate other markets that have never heard of the marula seeds oil benefits. The show will also give us an opportunity to see if we cannot do business directly with end-users of our products instead of using the middle people," says Van der Westhuizen.
According to Van der Westhuizen, cutting the middle person will afford them an opportunity to put up a bigger refinery in Limpopo that will see them supporting more villages that supply the company with raw material.
The company, which employs about 30 people and additional 15 during the peak season, contracts 850 women in villages to supply them with marula kernels and nuts.
"Even though we sell our products online, through marketing and uses the e-commerce retailer Takealot, we also have agents in the United States of America and Germany. Unfortunately most of these platform do not allow us to sell in bulk, which is the main focus of our company. We our looking at other countries in and outside the continent where we can sell the seed oil in bulk," she says.
Van der Westhuizen further adds that most bulk of their oil seed is sold internally while the rest in used locally by the cosmetics industry and small businesses.
The Marula Company is supporting a total of 22 villages in Phalaborwa, Phalabeni, Selwane, Hoedspruit, and Acornhoek where they have 850 registered harvesters.  98% of the ladies live in five different municipal areas of Limpopo and Mpumalanga.
The OSM is a collaboration between the dtic and the Swiss Import Promotion Programme (SIPPO) whose overall objective is to integrate developing and transitioning countries into world trade.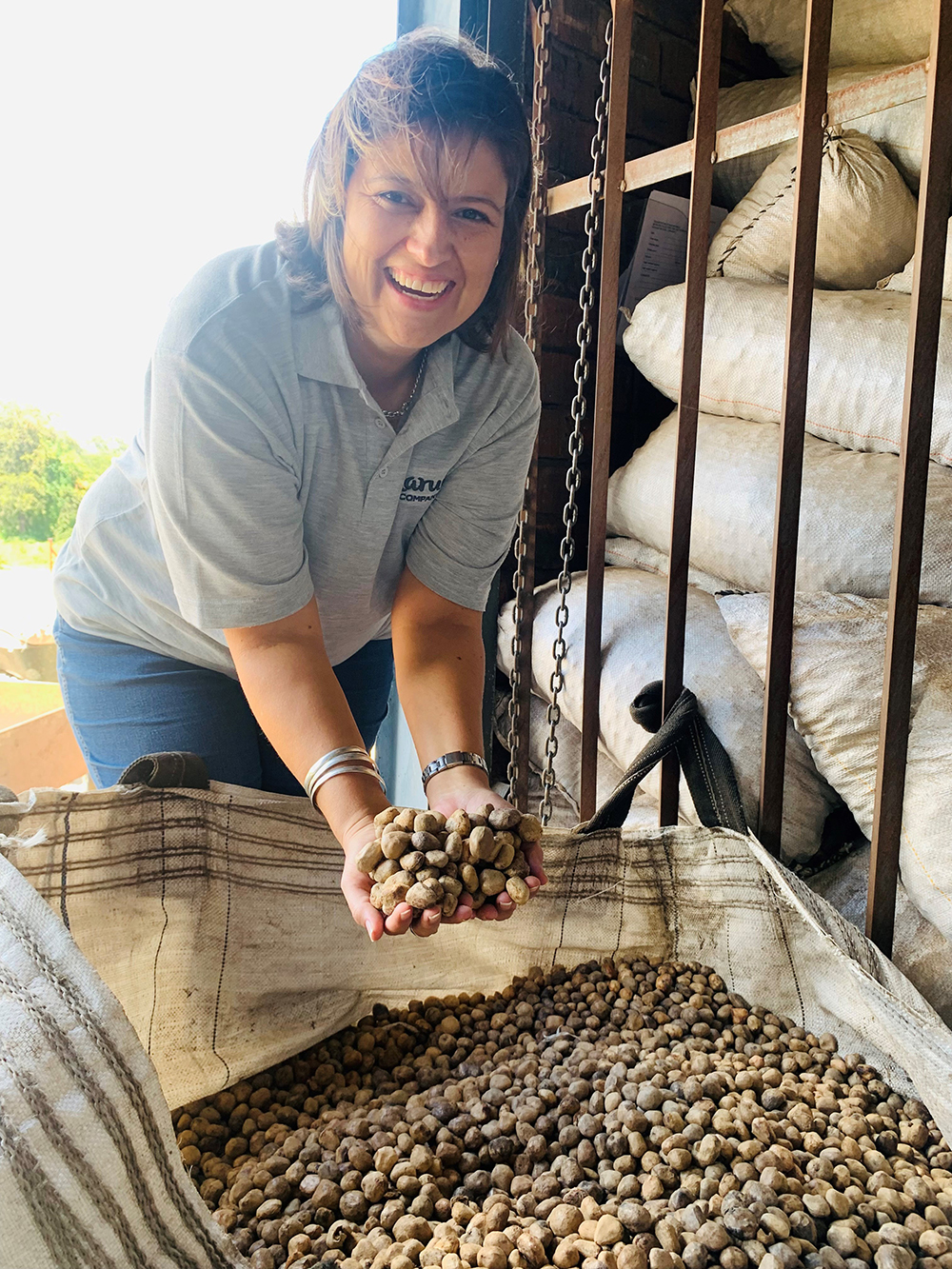 The owner of Marula Company, Ms Marelize van der Westhuizen at her factory in Phalaborwa, Limpopo.
Enquiries:
Bongani Lukhele – Director: Media Relations
Tel: (012) 394 1643
Mobile: 079 5083 457
WhatsApp: 074 2998 512
E-mail: BLukhele@thedtic.gov.za
Issued by: The Department of Trade, Industry and Competition (the dtic)
Share this: