SA Aerospace Council Identifies Key Areas of Collaboration with Indian Defence Industry
The Chief Executive Officer of the South African Aerospace Maritime and Defence Export Council (SAAMDEC), Mr Sandile Ndlovu says that a successful breakthrough has been agreed upon in identifying key strategic areas from which his organisation will collaborate with the Indian defence industry in attaining mutually-beneficial economic deliverables. Ndlovu announced this during a site visit, which formed part of the Department of Trade and Industry's (the dti) Outward Selling Mission to India, which is currently underway in the cities of New Delhi and Mumbai.

Ndlovu listed the proposed areas of collaboration between the South African and Indian Defence Industries as both small and medium calibre ammunition, the area of landward weapons, particularly in the space of artillery, cybersecurity, electronic warfare, unmanned aerial vehicles, robotics and artificial intelligence.

"From the South African defence industry side we are going to identify local companies that we will pair with Indian companies under the areas that we have identified. These companies will then identify specific areas within these broad topics, work on them and report back to us as the export council. As far as opportunities are concerned, the Indian defence industry is diametrically opposed or opposite to our industry. They are working at building their industry. In order to create opportunities for our industry back home we need to make use of the opportunities that are provided by India," he said.

Ndlovu added that interactions have been fruitful, and that they also had the benefit of visiting the Federation of Indian Chambers of Commerce and Industry (FICCI) and the Confederation of Indian Industry (CII).

"Their objectives are the same and they both enjoy the support of their government. All in all, the New Delhi leg of this mission has been quiet successful as far as I'm concerned because we managed to agree with our Indian counterparts that regarding procurement, they will share current opportunities with ourselves, so that our members can participate where there is a requirement. In some instances, they have already informed us of what the Indian army needs.  It is up to our exporters to grab those opportunities," said Ndlovu.

The second leg of the Outward Selling Mission to India commenced in Mumbai today. Programme will comprise of a seminar attended by both the South African and Indian business communities. It will then be followed by a business-to-business networking session for possible partnerships and visits to the agro-processing and leather companies, engineering and the Indian World Trade Centre.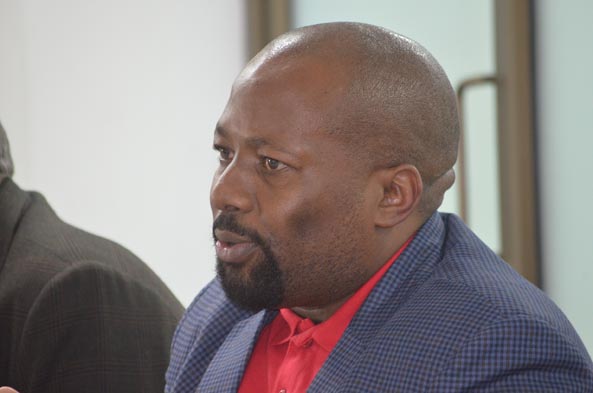 SAAMDEC CEO, Mr Sandile Ndlovu
Enquiries:
Sidwell Medupe-Departmental Spokesperson
Tel: (012) 394 1650
Mobile: 079 492 1774
E-mail: MSMedupe@thedti.gov.za
Issued by: The Department of Trade and Industry
Follow us on Twitter: @the_dti
Share this: