SA Business Delegation Eager to Do Business with Their Counterparts in Cote d'Ivoire
The agriculture, agro-processing and infrastructure-focused Outward Trade and Investment Mission (OTIM) to Abidjan, Côte d'Ivoire, kicked off yesterday when the South African business delegation met with their counterparts during the trade and investment seminar organised by the Department of Trade and Industry (the dti) in the country. The seminar was followed by targeted business-to-business meetings.

The primary objective of the mission is to profile and market South African expertise and capabilities to an important and strategic Francophone country such as Cote d'Ivoire, in an effort to advance the levels of intra-Africa trade and investment.

The weeklong mission will also entail site visits and a round-table discussion at the African Development Bank (AfDB) headquarters.

In the build up to the mission, the Chief Executive Officer of the Built Environment Professions Export Council (BEPEC), Mr Con Korsten said the council's aim for the mission was to identify infrastructure projects in which South African companies could participate and conduct the required feasibility studies to carry out the projects.

Korsten said the anticipated interactions and discussions with relevant public and private entities will lead to the realisation of prioritised infrastructure projects in Cote d'Ivoire in which their members can partner with their local counterparts.

"This will further facilitate the funding of feasibility studies for priority infrastructure projects, and the eventual implementation of these projects," he said.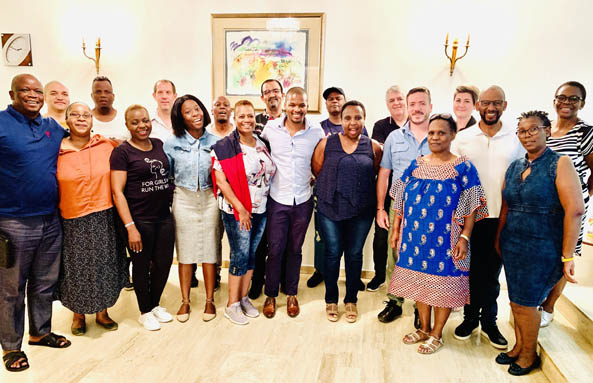 South African delegation taking part in the Outward Trade and Investment Mission.
Enquiries:
Sidwell Medupe-Departmental Spokesperson
Tel: (012) 394 1650
Mobile: 079 492 1774
E-mail: MSMedupe@thedti.gov.za
Issued by: The Department of Trade and Industry
Follow us on Twitter: @the_dti
Share this: