Significant changes to South Africa's main corporate legislation are contained in two bills tabled in Parliament, covering matters relating to ease of doing business, transparency on beneficial ownership and remuneration policies and steps to implement recommendations of the Zondo Commission of Inquiry onto State Capture.
Addressing the Portfolio Committee of Parliament this morning, the Minister of Trade, Industry and Competition, Mr Ebrahim Patel outlined the key elements of the two bills.
"Company law should be clear, user friendly, consistent with well-established principles and not be over-burdensome on business. This is important to attract investors and for the efficient and effective conduct of the domestic economy and job creation. A number of amendments seek to advance this objective, through providing legal certainty where these do not currently apply, providing greater flexibility to companies in certain circumstances, or removing unnecessary provisions in the Act," Minister Patel told Parliament.
The bills provide for greater transparency on the beneficial owners of companies and on remuneration policies within companies.
The bills propose that shareholders be advised at annual general meetings of remuneration policies, the remuneration of specified top executives and the gap between the earnings of the top and bottom 5% of earners in a company.
"Excessive remuneration particularly at the highest levels of a company is a matter of great concern in society, and has been the subject of policy consideration in a number of important foreign jurisdictions. The proposals before Parliament are for disclosure of remuneration policies to shareholders and the approval by shareholders of the remuneration report of a board. The bill sets out consequences for non-approval by shareholders of the remuneration policies of a company," Minister Patel said.
The first bill, entitled the 'Companies Amendment Bill, 2023' addresses these and other administrative matters. It has been the subject of extensive public consultation, commencing in 2018 with the publication of an original draft bill, followed by a further publication of a revised draft bill in 2021, as well as a two-year period of engagement in Nedlac between business, labour and government. It has benefitted from substantial work done by the Specialist Committee on Company Law, a statutory body chaired by Professor Michael Katz.
The bill cover among others the period within which a notice of amendment of a company's Memorandum of Incorporation takes effect, empowering the courts to regularise an allotment or issuing of shares that is technically invalid, where good reason exists, as well as provisions dealing with share buy-backs, financial assistance from a holding company to its subsidiary, appointment of auditors and reducing the types of companies subject to the mandate of the Takeover Regulation Panel's jurisdiction. It provides for a number of changes that would remove administrative burdens from smaller and medium businesses, such as the requirement to file annual financial statements with the Companies and Intellectual Property Commission (CIPC) and filings with the Takeover Regulation Panel.
The second bill, named as the 'Companies Second Amendment Bill, 2023, provide for action that can be taken to declare directors delinquent, with a proposal to extend the current time bar of two years to five years, or such longer period that a competent court may decide. The time bar proposal emanates from the Zondo Commission's recommendations relating to directors of companies implicated in state capture. It also provides for courts to increase the time bar in relation to claims for damages applicable to directors for breaching their fiduciary duties and duties of care, skill and diligence as well as certain statutory duties.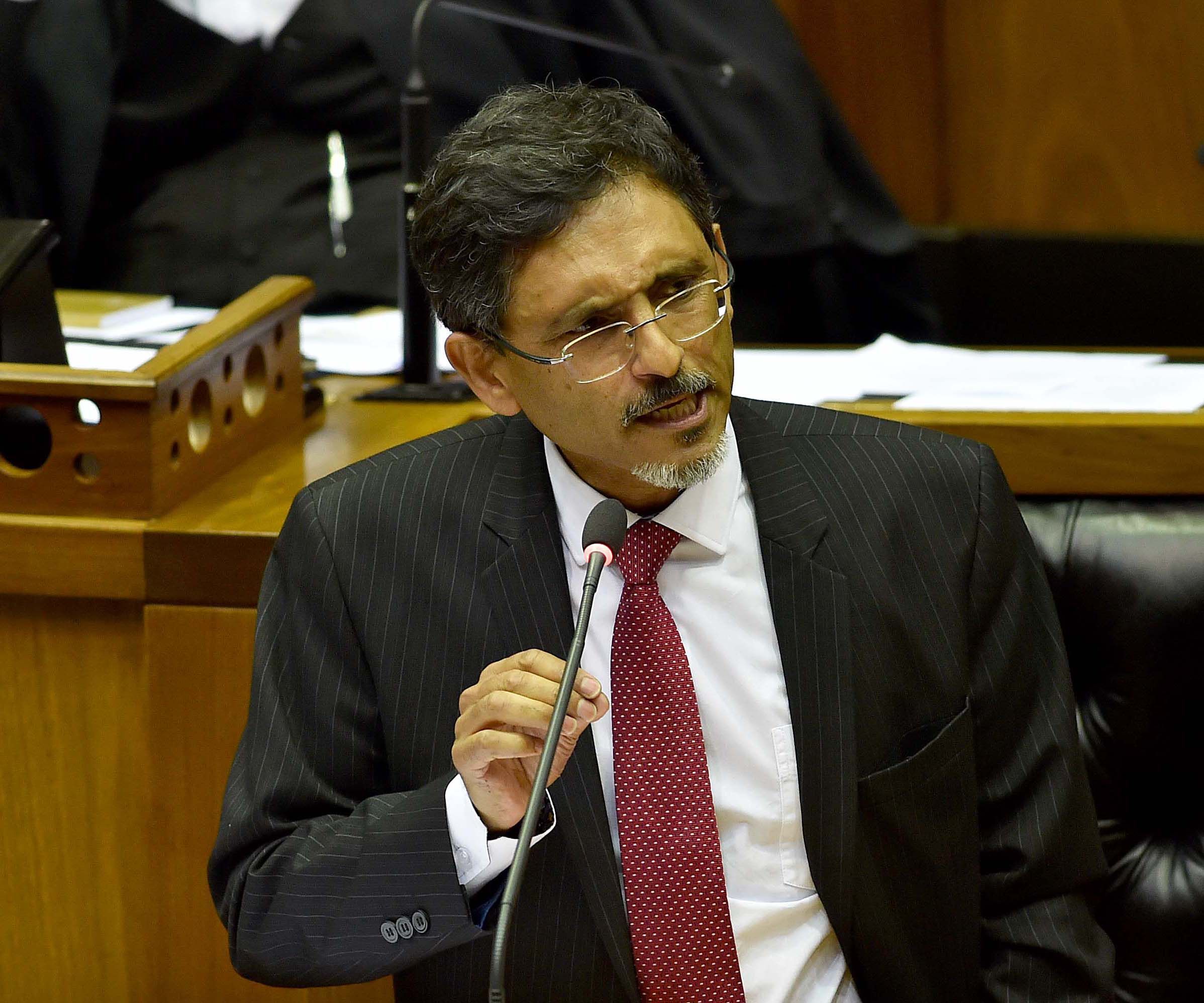 The Minister of Trade, Industry and Competition, Mr Ebrahim Patel addressing the Portfolio Committee of Parliament this morning.
Enquiries:
Bongani Lukhele – Director: Media Relations
Tel: (012) 394 1643
Mobile: 079 5083 457
WhatsApp: 074 2998 512
E-mail: BLukhele@thedtic.gov.za
Issued by: The Department of Trade, Industry and Competition (the dtic)
Follow us on Twitter: @the_dtic
Share this: