Consumers Warned to be Vigilant when Purchasing Household Goods
Consumers need to be more vigilant this winter as substandard goods are flooding the market at a cheaper rate and attracting vulnerable consumers, especially the elderly. This was said by the Education and Awareness Officer of the National Regulator for Compulsory Specification, Mr William Tladi during the education and awareness campaign conducted by the Department of Trade and Industry (the dti) in Eshowe, KwaZulu-Natal today.

The objective of the campaign was to educate the public about the socio economic impact of alcohol abuse, legal and illegal gambling activities, how copyright can assist creative persons, debt relief measures to reduce the impact of high levels of over-indebtedness for certain over-indebted households in adverse economic circumstances, credit affordability and fundamental consumer rights.

"With winter comes many casualties of unsafe products especially paraffin stoves and heaters, back door manufactured hot-water urns and electric heaters. These goods normally bear negative results and are the root causes of shack and house fires that on a yearly basis claim the lives of people and loss of property," said Tladi.

He added that the appetite for cheap goods makes consumers vulnerable and easy targets to non-compliant goods that fail to meet the minimum requirements before resale or distribution in the country.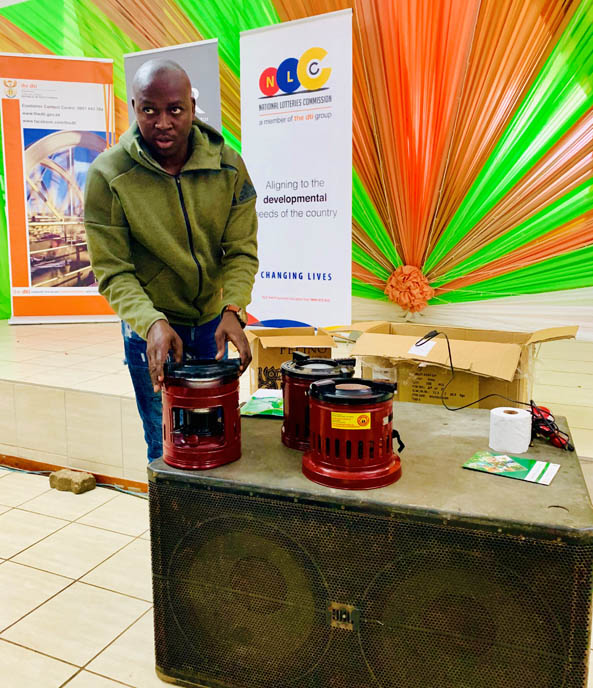 Mr William Tladi demonstrating the safe usage of paraffin stove in Eshowe, KwaZulu-Natal.
Enquiries:
Sidwell Medupe-Departmental Spokesperson
Tel: (012) 394 1650
Mobile: 079 492 1774
E-mail: MSMedupe@thedti.gov.za
Issued by: The Department of Trade and Industry
Follow us on Twitter: @the_dti
Share this: