The government, through the dtic, DSBD,IDC,NEF and Sefa, are providing funding packages to support various business recovery interventions.
Recovery Hotline:
In response to the recent unrest, the dtic has set up multiple channels for affected enterprises to obtain support.
Contact Centre Number:
Toll free – 0800 006 543
International – +27 (12) 394 5560
E-mail: recovery@thedtic.gov.za
Click here, to find out how to access the Loss Registration Portal?
The portal and call centre will remain open until Thursday 30 September 2021 at 17:00.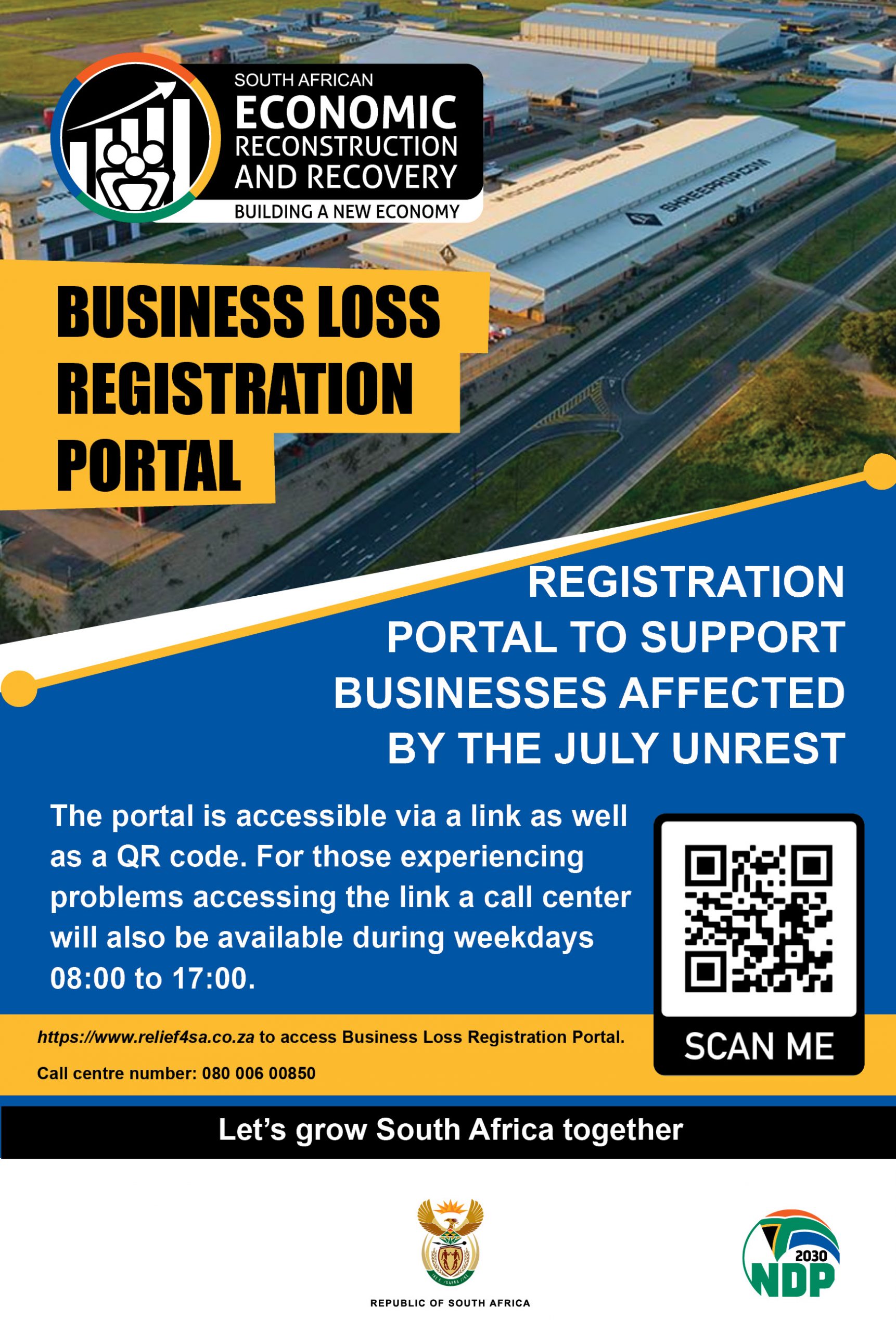 Share this: