Free State Lotteries office to increase investment in Rural And Township Economies
The Deputy Minister of Trade and Industry, Mr Bulelani Magwanishe says the newly-launched National Lotteries Commission offices in Welkom, Free State will increase investment in township economies. Magwanishe was addressing the stakeholders attending the launch in Welkom.

According to Magwanishe the provincial office will ensure that the services offered by the commission will be accessed with ease, thus validating the mission and vision of its work in the Free State.

"We encourage investment in social programmes for the upliftment of communities coupled with economic sector investment. We expect there will be more black industrialists for accelerated industrialisation and the creation of employment," said Magwanishe.

Magwanishe also said he trusted that the social programmes selected by the provincial National Lottery Commission office will be aligned to producing more black industrialists in the Free State, increasing investment support for the rural and township economies in the region and developing Small, Medium and Micro Enterprises as well as capacity building to attract a pool of employment opportunities.

The Chairperson of the National Lotteries Commission Board, Professor Alfred Nevhutanda said the new office   was one of the infrastructure projects that the commission has been working on. He said with more than R20 billion distributed throughout the years, the commission has built schools, clinic and sport centres throughout Free State.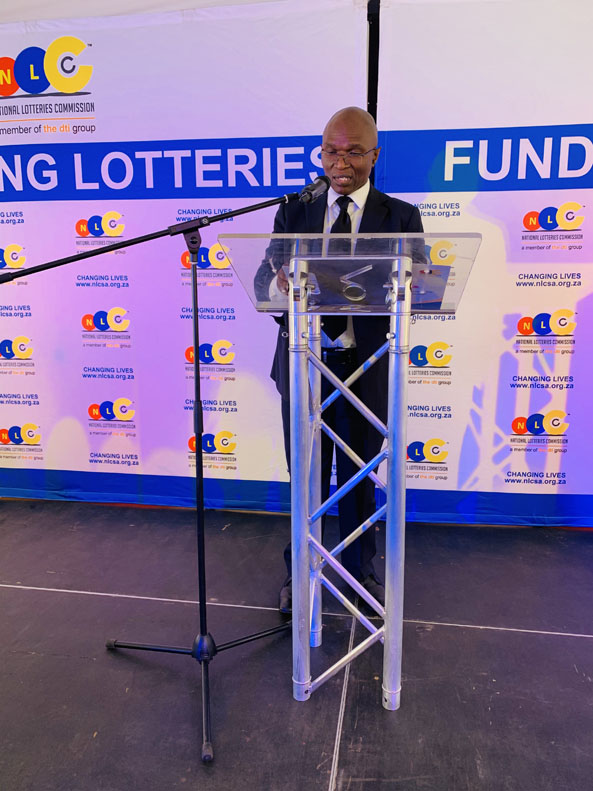 The Deputy Minister of Trade and Industry, Mr Bulelani Magwanishe speaking at the launch of the National Lottery Commission in Welkom, Free State.
Enquiries:
Sidwell Medupe-Departmental Spokesperson
Tel: (012) 394 1650
Mobile: 079 492 1774
E-mail: MSMedupe@thedti.gov.za
Issued by: The Department of Trade and Industry
Follow us on Twitter: @the_dti
Share this: