South African businesspeople who participated in the 18th Malaysia International Halal Showcase (MIHAS) say the four-day expo was a success as it gave their products exposure to other international markets and distributing agents in the halaal industry. MIHAS took place in Malaysia, Kuala Lumpur from 07-10 September 2022.
The Financial and Export Manager of the Cape Town-based Southern Right Foods, Ms Perry Levin said they managed to meet the right distributors in the Association of Southeast Asian Nations (ASEAN) region and had fruitful meetings and tangible outcomes.
"We managed to secure a deal with a large supermarket distributor in Bandar Seri Begawan the capital of Brunei, for two containers twice a year starting from next month. The deal is inclusive of our products which are mainly halaal spices. This is a big deal for our company as we have not had great success in the region since our last visit to Malaysia," said Levin.
She also said that she held a meeting with a Malaysian distributor who own an online shop and also distributes for local supermarkets. She said the meeting could result in her company's products being sold both online and physically in the Malaysian market.
The company manufactures and distributes mixed herbs, spices, salts, baking decorations and popcorns. The Southern Right Foods already has a presence in the Middle-East, Europe and Russia.
The representative of the Cosmetic Export Council of South Africa (CECOSA) at MIHAS, Ms Nelisiwe Jolinyathi said she was optimistic that she would achieve her mission of facilitating export opportunities for the South African cosmetic, toiletry, fragrance and pharmaceutical industries during her stay in Malaysia.
"CECOSA did very well at the MIHAS exhibition as we managed to get ten potential distributors who are interested in buying South African cosmetic products. We also met with representatives of big cosmetics companies who were looking to collaborate with us on our finished natural ingredients products," said Jolinyathi.
She added that they had over 100 visitors at their stand which assisted them to assess the cosmetic products market growth and trends in Malaysia.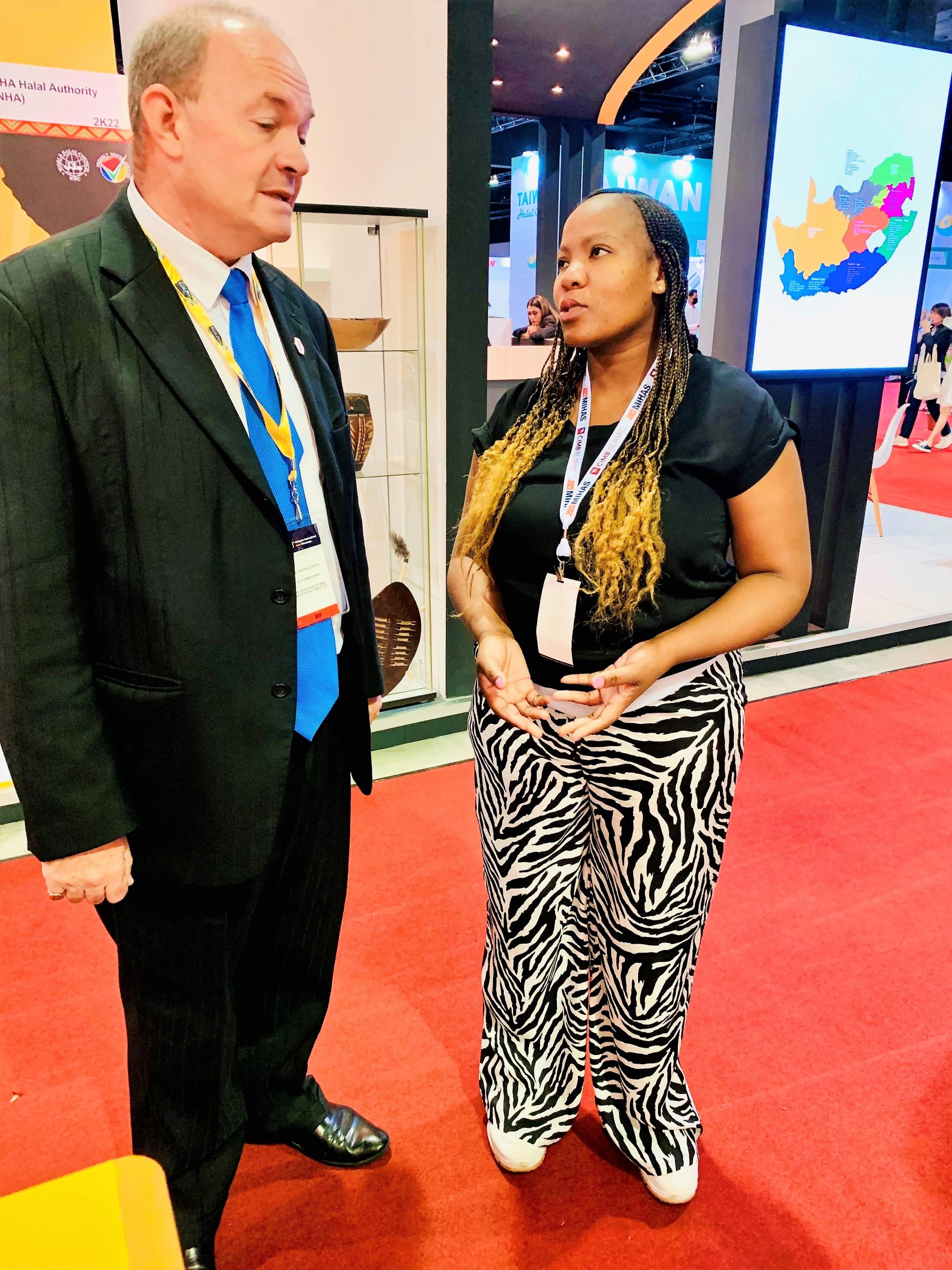 The South African High Commissioner to Malaysia, Mr David Malcomson with the representative of the Cosmetic Export Council of South Africa, Ms Nelisiwe Jolinyathi in the South African Pavilion in Kuala Lumpur, Malaysia.
Enquiries:
Bongani Lukhele – Director: Media Relations
Tel: (012) 394 1643
Mobile: 079 5083 457
WhatsApp: 074 2998 512
E-mail: BLukhele@thedtic.gov.za
Issued by: The Department of Trade, Industry and Competition (the dtic)
Share this: