South African-owned SOLA Group is making notable strides with the construction of what is said to be Africa's largest renewable energy project under a corporate Power Purchase Agreement (PPA), in Lichtenburg, North-West. The solar photovoltaic (PV) power project has resulted in a marked increase in local jobs and economic activity in and around Lichtenburg.
SOLA announced the R3.8 billion investment in the project at the fifth South African Investment Conference that was hosted by President Cyril Ramaphosa in Johannesburg in April this year. Pledges made at the conference contributed in bringing the total value of investment pledges over a five-year investment mobilisation period to R1.51 trillion, thereby exceeding the initial target of R1.2 trillion set by President Ramaphosa.
Approximately 430 hectares is being used to construct the solar PV power plant which will generate approximately 580 gigawatt hour per year of clean, renewable electricity, equivalent to the annual consumption of over 40 000 households each year. The project will generate renewable energy to be sold to Tronox Mineral Sands under a corporate PPA. The electricity will be delivered to Tronox's facilities via wheeling over the national electricity grid.
The project, which is being built by SOLA Build and WBHO under a Joint Venture, is currently in the construction phase, and is expected to begin operations in the first quarter of 2024.
The Head of SOLA Assets, Ms Katherine Persson notes that so far the construction phase has already provided employment to 887 unskilled and 38 skilled workers directly and through Small, Medium and Micro Enterprises (SMMEs).
According to Persson, close to R120 million has already been spent in Lichtenburg and the surrounding areas in relation to the project to date.
"The 256 megawatt peak project will make a significant impact towards reducing load shedding and resolving the energy crisis," she said.
The project team continues to work closely with Ditsobotla Local Municipality, the district and province, to ensure that the project advances as planned, and the project also continues to support Ditsobotla where possible, for example by working together to resolve water supply issues in the municipality.
Persson further says that extensive community engagement is a crucial aspect of the project and is required to ensure that stakeholder relations remain favourable.
SOLA's core business is to develop, design, finance, build and operate renewable energy projects in South Africa.  The company describes itself as a market leader in the provision of renewable energy solutions to corporate buyers in South Africa, with a particular expertise in large wheeling projects.
Five of Tronox's sites in the Western Cape and KwaZulu-Natal will receive energy from the solar PV project, which will be built in the North West's Ditsobotla Local Municipality. Eskom's grid will be used to transport the power.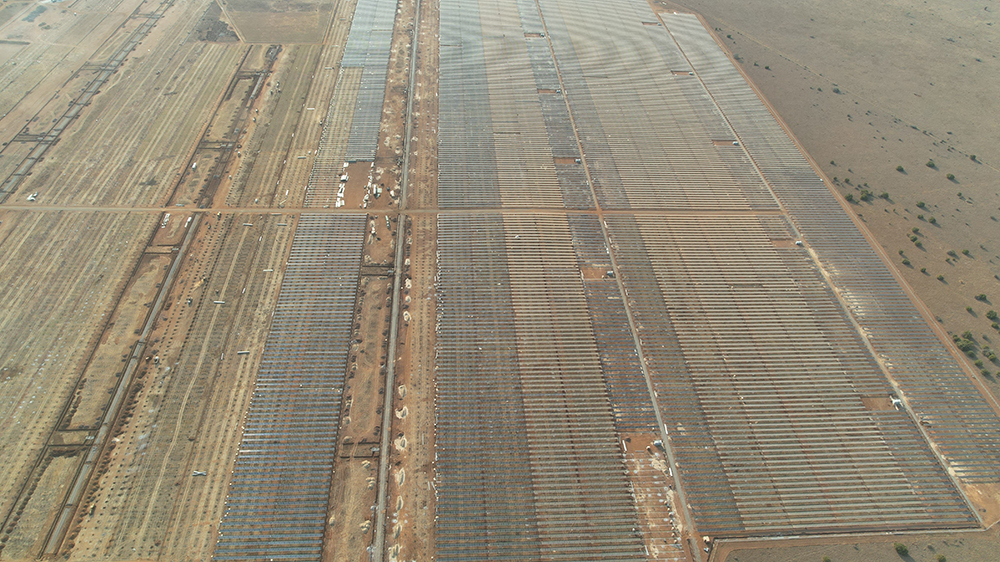 SOLA's solar photovoltaic (PV) power plant being built in Lichtenburg, North West
Enquiries:
Bongani Lukhele – Director: Media Relations
Tel: (012) 394 1643
Mobile: 079 5083 457
WhatsApp: 074 2998 512
Email: BLukhele@thedtic.gov.za or Mediarelations@thedtic.gov.za
Issued by: The Department of Trade, Industry and Competition (the dtic)
Follow us on X: @the_dtic
Share this: