SA Business People Depart for Australia to Seek Export Market
Twenty-five South African businesspeople will depart for Australia on Monday to participate in the Outward Selling Mission that will be taking place in Perth from 3-6 September 2019. The mission is organised and funded by the Department of Trade and Industry (the dti) through its Export Marketing and Investment Assistance Scheme. The objective of the scheme is to develop export markets for South African products and services and to recruit new foreign direct investment into the country.

The mission coincides with the popular Africa Down Under international conference and exhibition where the South African companies will also showcase their products and services, and attend the conference.

According to the Deputy Minister of Trade and Industry, Mr Fikile Majola, the OSM to Australia forms part of the dti's objective of exposing South African businesses to international markets with the goal of facilitating access for the locally manufactured products and services.

The Executive Director of Modi Mining, Ms Motlapele Molefi, says the mission will provide her with an opportunity to pursue her ambition of expanding her company's market to the rest of Africa.

"Many mining ministers from various African countries attend the Africa Down Under Conference. That will provide an opportunity for us to learn about opportunities that are available in other African countries that we as a company can explore. We are particularly targeting the African market as we feel the continent has a lot of potential in mining sector," says Molefi whose company is based in Rustenburg.

The Managing Director of the Stellenbosch-based manufacturing company, Crest Africa, Mr Daniel Coetzee, says he is looking forward to the trip as he expects it to boost his company's plans to expand its market to Australia.

"We are travelling to Australia with the aim of identifying distributors that we can appoint so that we can export our solar water heating products to the country. We are positive that they will like them and will place orders that will enable us to start supplying our products to them," says Coetzee.

The Chief Executive Officer of the Steel Tube Export Association of South Africa, Mr Keitumetse Moumakoe says the mission is in line with the association's drive to open export markets for its members in various parts of the world.

"Our participation in the mission to Australia is part of our concerted efforts to seek competitive export markets for the manufacturers of the country's steel tubes and pipes.  Our main objective is to gather information on which projects are in the pipeline in Australia that financiers are willing or planning to put their money in. This will assist us to determine how the South African companies can explore opportunities to participate in various stages of the projects by exporting their products and expertise to Australia," adds Moumakoe

The Strategic Marketing Analyst of a Durban-based KwaZulu-Natal company, Inspired Interfaces, Mr Tom Phillips says he will particularly be targeting electrical consulting engineering and mining companies in Australia.

"Australia's mining industry is big and thriving, especially in the western part that includes Perth. We are optimistic that our products and services will attract the attention in Australia. Energy and the quality and security of supply are two of the largest operational expenses for mines as mining is an ever-changing environment where complex 'what-if' scenarios are played out on a daily basis," says Phillips.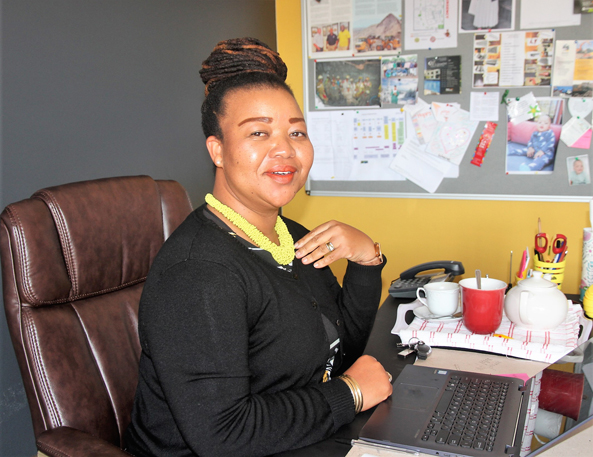 Australia beckons for the South African companies -The Executive Director of Modi Mining, Ms Motlapele Molefi
Enquiries:
Sidwell Medupe-Departmental Spokesperson
Tel: (012) 394 1650
Mobile: 079 492 1774
E-mail: MSMedupe@thedti.gov.za
Issued by: The Department of Trade and Industry
Follow us on Twitter: @the_dti
Share this: