The South African businesspeople that are in Angola to participate in the Luanda international trade fair are in high spirits despite the postponement of the event by almost a week due to the passing of the country's former president, José Eduardo dos Santos. The fair will now take place from 16-20 July 2022, after the government declared a week of mourning for the late former president.
The SA businesspeople that have been supported by the dtic to showcase their products and services at the annual exhibition are making the best use of their time in Angola to network with local companies in search of trade and investment opportunities.
Today the businesspeople visited the exhibition centre and were greeted by a colourful and inviting South African pavillion set up by the dtic. They were impressed to see their exhibition stands ready for them to display their products.
"We are happy that it is all systems go for us to showcase our products. We are just waiting for the day of setting up our products so that our stands can start telling a proudly South African story. I cannot wait for the show to start. If this pavillion is anything to go by, we will really attract a lot of attention from other businesspeople and companies that will come here looking for business," said Eastern Cape businessman, Mr Lungisa Lutshaba who is the Brand Development Executive of an edible oils and skin care products manufacturing company, Analit Africa, which is based in Qheberha.
The owner of Rise Uniforms, a Phillipi, Cape Town-based personal protective equipment company, Ms Ntombie Nonxuba, said she was also looking forward to the opening of the trade fair on Saturday.
"Our objective for coming here is to crack the Angolan market and we are looking forward to interacting with representing of companies doing business in the mining sector. We would like to start exporting our products to Angola. Filda is the best platform for us to showcase what we have to the Angolan market and beyond, as there will be other companies and businesspeople from across the continent and abroad," added Nonxuba.
The Managing Director of a Pietermaritzburg-based foam tapes manufacturing company, Enormous Investments, Ms Sugeshnee Naidoo said she was looking forward to meeting with import and export buyers from various countries who will descend on the trade fair in search of good products to buy.
"We are happy for this opportunity for us to market our products on an international platform like Filda. We are positive that our products will excite buyers so that we can start exporting them to other countries," said Naidoo.
The participation of the companies has been made possible by the Department of Trade, Industry and Competition (the dtic) through its Export Marketing and Investment Assistance (EMIA) Scheme. The objective of the scheme is to develop export markets for South African products and services, and to recruit new foreign direct investment into the country.
FILDA is one of the largest and most popular multi-sectoral trade exhibitions in Africa. It is envisaged that companies will return with numerous trade leads that will eventually develop into concrete deals, which will see the South African companies exporting their products and services to various countries, thereby contributing in creating jobs and growing the country's economy.
According to the Deputy Minister of Trade, Industry and Competition, Ms Nomalungelo Gina, South Africa's participation in FILDA will contribute in increasing trade and investment, and strengthening bilateral economic relations between South Africa and Angola.
"These are the kinds of platforms that will enable South Africa and Angola, as Southern African Development Community members, to contribute in increasing intra-African trade and investment in order to achieve the objectives of the African Continental Free Trade Agreement. We expect the interaction amongst companies from across the continent in particular, to result in trade, partnerships and joint-ventures that will see trade and investment flows moving in different direction in Africa," said Gina.
She adds that the participation of the SA companies will contribute to the dtic's mandate of increasing the value of the country's exports through export sales which the companies are expected to make by securing deals.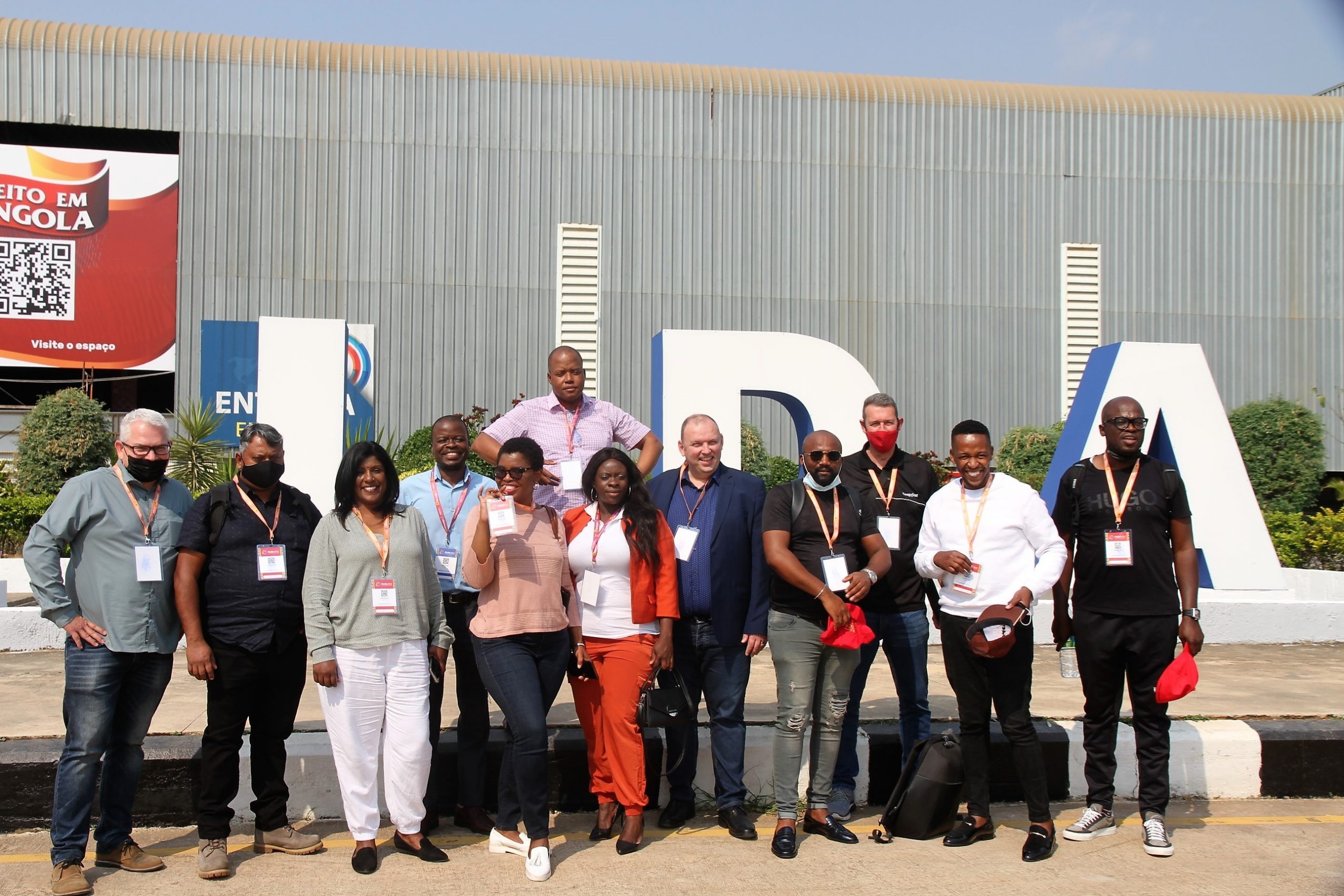 In high spirits – a group of South African businesspeople visiting the Filda international trade exhibition centre in Luanda, Angola to check the readiness of the South African Pavillion.
Enquiries:
Bongani Lukhele – Director: Media Relations
Tel: (012) 394 1643
Mobile: 079 5083 457
WhatsApp: 074 2998 512
E-mail: BLukhele@thedtic.gov.za
Issued by: The Department of Trade, Industry and Competition (the dtic)
Share this: