The South African Economic Representative in Japan, Mr Riaan le Roux, says the hosting of the South African Pavilion  in a Japanese international trade exhibition is an important step towards the normalisation of trade with Japan following the three-year pause that stemmed from the Covid-19 pandemic. Le Roux was speaking after the successful conclusion of a four-day the Food and Beverage (Foodex) Exhibition, which took place in Tokyo, Japan this week.
Le Roux remarked that the absence of the South African Pavilion at Foodex in the previous years had led to the stagnation of the country's profile as an exporter of quality agro-processed products.
"This pavilion is an important step in restoring South Africa as a preferred country from a Japanese perspective. It will also serve as an aid to the pavilion in terms of attracting potential buyers who may have not targeted South Africa. If we move to specific product categories on the South African pavilion, the wines had a significant presence and have attracted high-quality buyers. It is hoped that this improve our position as the ninth biggest exporter of wine to Japan. Several products are following in the footsteps of rooibos tea where Japan is the biggest importer of South African rooibos in the world," he said.
Le Roux added that products such as honeybush and moringa caught the eyes of Japanese buyers and that the exhibition had contributed to promoting these products in the Japanese market.
"There have been several new products in the pavilion such as confectionery, vegetable juices, dried fruits and macadamia oil. It is also worth mentioning that a very important product in the form of mopani worm energy products was displayed and even though it is an unknown product it attracted a lot of attention and potential buyers. The significance of Foodex 2023 is that it will make an important contribution to raising the profile of South African food products in Japan," said Le Roux.
He added that South Africa must export more products higher up in the value chain such as the products on display here to improve the basket of products that that the country exports to Japan which is dominated by large commodities and semi-manufactured goods.
"Going forward, we will work closely with South African companies who participated at Foodex to provide support and guidance in finalising future deals," he pledged.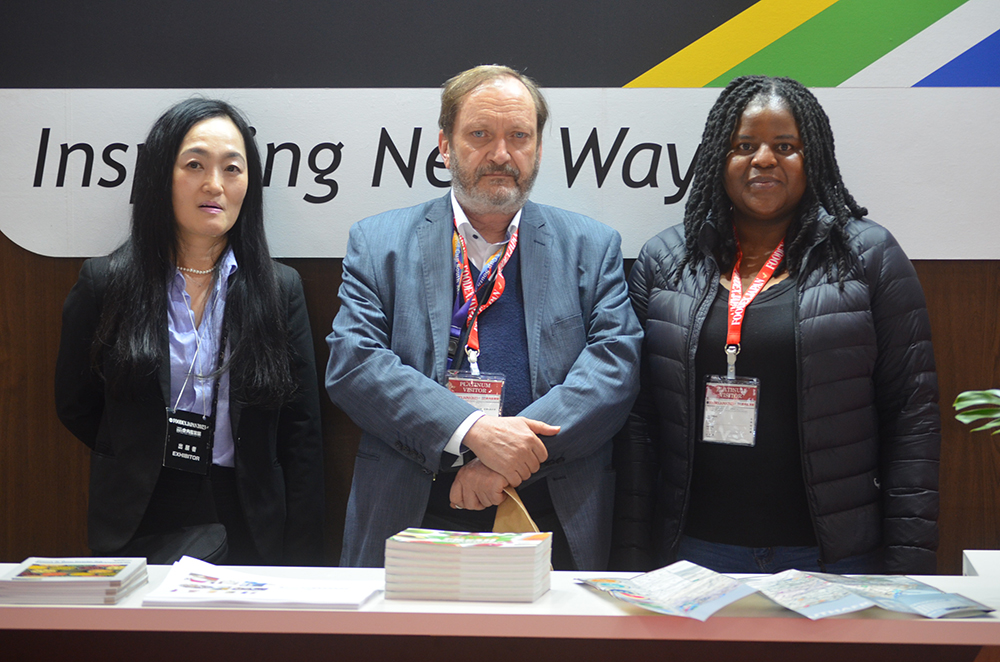 (From L to R) The South African Marketing Officer Economic Division in Japan, Ms Tomoko Yamaguchi, Counsellor Economic, Mr Riaan le Roux and Trade and Industry Advisor at the dtic, Ms Tintswalo Marima.
Enquiries:
Bongani Lukhele – Director: Media Relations
Tel: (012) 394 1643
Mobile: 079 5083 457
WhatsApp: 074 2998 512
E-mail: BLukhele@thedtic.gov.za
Issued by: The Department of Trade, Industry and Competition (the dtic)
Follow us on Twitter: @the_dti
Share this: