Time for SA Businesses to Engage with Trading Partners on the Continent in a New Way
With the inception of the African Continental Free Trade Agreement (AfCFTA) it is even more important that South African businesses engage with the key trading partners on the continent in a new way. This was said by the Chief Executive Officer of the South African Electrotechnical Export Council (SAEEC), Ms Chiboni Evans. Evans was speaking ahead of the Outward Trade and Investment Mission to Lusaka and Kitwe, Zambia from 12-16 August 2019.

The mission will be led by the Department of Trade and Industry (the dti) and consists of 28 South African business representatives. The mission aims to facilitate market access and expose the South African companies to the Zambian market while deepening bilateral trade relations.

According to Evans, for the past two years Trade Invest Africa, a unit of the dti, worked closely with the Engineering and Technology Grouping of Export Councils (ETGEC) to develop the trade missions to Zambia.  The forthcoming mission will be both sector and project focused and the sectors that will be represented are built environment, capital equipment, energy, rail and steel.

"Together with member companies on the mission, these export councils will be holding meetings and engaging with the key players in Zambia's energy, rail, mining and steel sectors. The South African delegation will explore how they can work with Zambia's public and private sectors to meet the local content requirements in the mining sector and how to increase the levels of beneficiation in products mined in Zambia. In the energy and rail sectors we will focus on projects that will allow for increased industrialisation and for logistics linkages that will promote trade flow from Zambia to South Africa," said Evans.

Evans adds that this year's mission will differ from previous years in that South African businesses are also seeking to develop and invest in projects that will result in exports from Zambia to South Africa. This is the revised approach as South Africa strives to equalise the balance of trade between the two countries. Thus, in the mining sector South African businesses will not only focus on exporting capital goods and services to Zambia's mining sector.

The participating companies are funded by the dti through its Export Market and Investment Assistance (EMIA) Scheme. State-owned development finance institutions such Export Credit Insurance Corporation of South Africa and the Industrial Development Corporation, and export councils such as the South African Electro-Technical Export Council, South African Capital Equipment Export Council, and the Steel Tube Export Association of South Africa will form part of the delegation.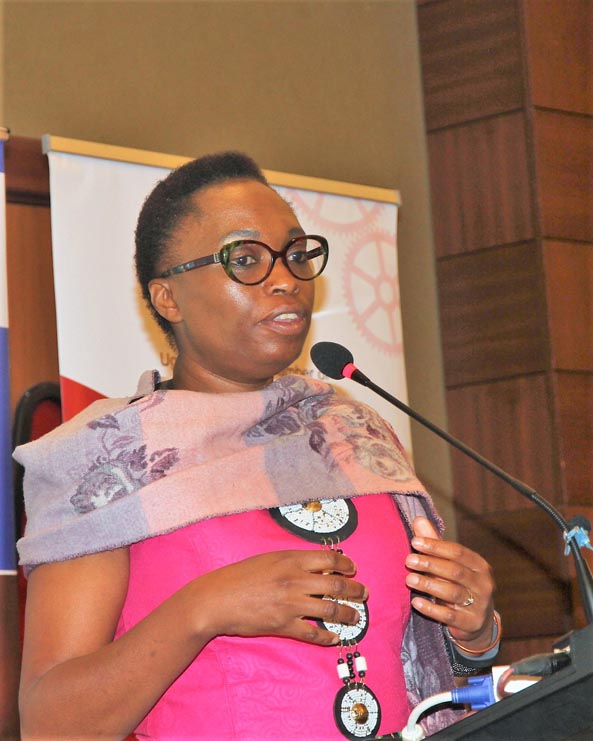 The Chief Executive Officer of the South African Electrotechnical Export Council (SAEEC), Ms Chiboni Evans
Enquiries:
Sidwell Medupe-Departmental Spokesperson
Tel: (012) 394 1650
Mobile: 079 492 1774
E-mail: MSMedupe@thedti.gov.za
Issued by: The Department of Trade and Industry
Follow us on Twitter: @the_dti
Share this: