Western Cape Company Eyes Business Opportunities at the Africa Big 7 Exhibition
A Bellville-based piggery business, Winelands Pork, which specialises in the production and packaging of pork meat, is on a mission to explore business prospects during the Africa Big 7 exhibition that is scheduled to take place at the Gallagher Convention Centre, in Midrand on 23 – 25 June 2019.

Winelands Pork employs 370 people and is one of the 23 South African companies funded by the Department of Trade and Industry (the dti) through its Export Marketing and Investment Assistance (EMIA) Scheme, to showcase at the South African national pavilion during the three-day show.

The Operations Manager responsible for Africa, Mr Henry Shaw says the magnitude of the trade fair provides them with an opportunity to source new marketplaces in Africa for exporting their value-added products.

"Our aim is to establish new market and distribution networks for exporting our meat and meat products. There is a huge demand for pork meat in Africa. Currently we are exporting to Namibia, Mauritius and Hong Kong. We would like to increase our exports to the rest of the continent and beyond," says Shaw.

He also explains that they are yet to receive enquiries or trade leads, but says he remains optimistic that their presence at the trade show will spark interest from other key role players in the meat industry that will result in forging new business partnerships going forward.

Africa Big 7 is the annual meeting place for food and beverage professionals across the continent who visit to source, meet and gain insight into the latest developments in the industry. The trade show is the only food and beverage show in Africa and brings together hundreds of global buyers from significant segments of the agro-processing industry's value chain.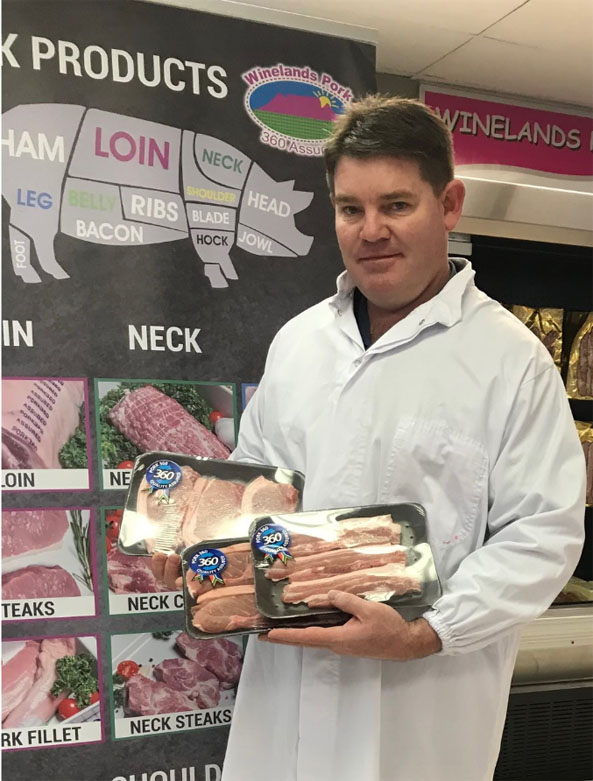 Mr Henry Shaw of Winelands Pork carrying some of the products manufactured by his company.
Enquiries:
Sidwell Medupe-Departmental Spokesperson
Tel: (012) 394 1650
Mobile: 079 492 1774
E-mail: MSMedupe@thedti.gov.za
Issued by: The Department of Trade and Industry
Follow us on Twitter: @the_dti
Share this: