Western Cape Wine Firm Seeks to Expand Market and Brand Footprint into Russia
A Western Cape-based winepreneur, Mr Malcolm Green says he is pleased that his company, La RicMal Wines, is one of those that have been funded by the Department of Trade and Industry (the dti) to showcase their products at the Prodexpo international trade show in Moscow, Russia from 10-14 February 2020.

Prodexpo is the largest international show for the food and drinks sector in Russia and Eastern Europe.  the dti has organised a mission for the South African companies from the agro-processing sector to showcase their products at the trade fair and create awareness about the proudly South African wines. The mission is funded through the department's Export Marketing and Investment Assistance (EMIA) Scheme, whose objective is to develop export markets for South African products and services.

Green says he is thrilled and enthusiastic about his participation in the show. He adds that he anticipates the show to enable growth and expansion of the market and brand footprint into Russia.

"We expect to meet importers and buyers, and to obtain wine market research and position La RicMal and Lerato wine brands in the Russian market," says Green.

Green pronounces that he can offer the Russian market quality South African wines at affordable prices. Currently he is exporting to 12 African countries via Shoprite Distribution network and to China. He says expanding the market can contribute in job creation. His staff compliment is currently 10 permanent and 28 contract workers.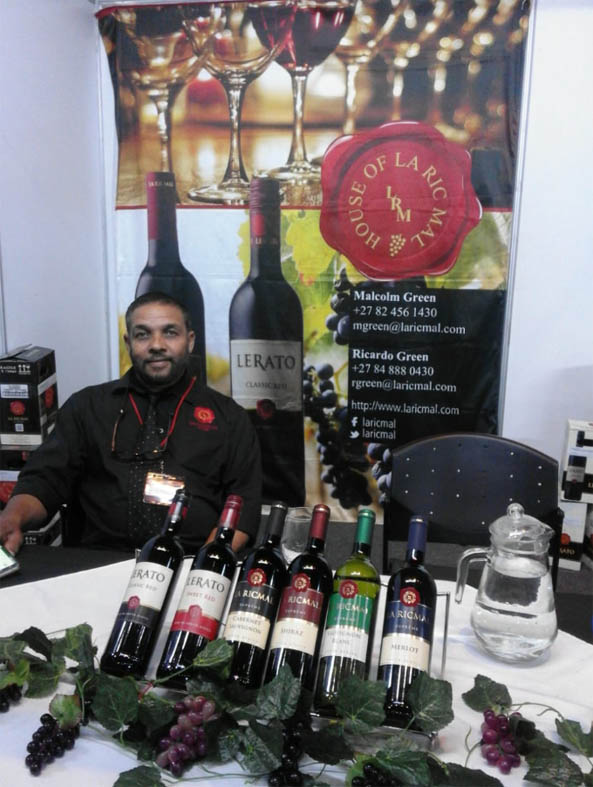 Western Cape-based winepreneur, Mr Malcolm Green.
Enquiries:
Sidwell Medupe-Departmental Spokesperson
Tel: (012) 394 1650
Mobile: 079 492 1774
E-mail: MSMedupe@thedti.gov.za
Issued by: The Department of Trade and Industry
Follow us on Twitter: @the_dti
Share this: