The Deputy Minister of Trade, Industry and Competition, Ms Nomalungelo Gina says cooperatives that want to expand and create more jobs should aim to be commercial farmers and participate in the mainstream economy. Gina was speaking at a Mandela Day is Every Day event and Women Month celebrations where she donated agricultural cultual implements and tools to cooperatives at the Dumisani Makhaye village, in KwaZulu Natal.
Gina said it was imperative for government to continuously support cooperatives that are eager to focus on food security, commercial farming and creating sustainable jobs.
"The spirit of reconciliation, working together and sharing resources has proven over the years that these can built communities and create opportunities. It is also important for cooperatives to work together in harmony in order for all of them to succeed as a unit and for their growth too," said Gina.
Gina urged cooperatives to work hard and change the economic landscape of the country for future generations.
A member of the Uthingo Cooperatives, Ms Mable Jali said the twenty-member group always bore aspirations of expanding and producing enough vegetables and crop to sell to local supermarkets and big retailers.
"We have the skill and the know-how of planting and farming this land. We just need our government to assist with land, equipment and financial resources. With our needs met we can go beyond what we are producing and doing now," added Jali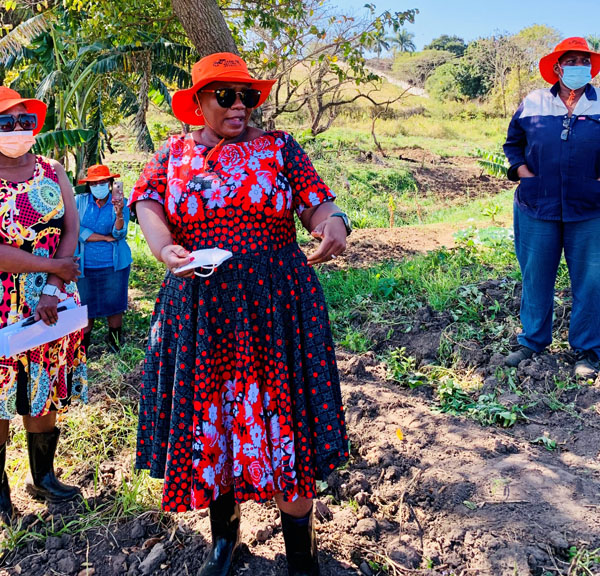 We want cooperatives to grow into commercial farming and contribute in creating jobs and growing the economy –  the Deputy Minister of Trade, Industry and Competition, Ms Nomalugelo Gina.
Enquiries:
Bongani Lukhele – Director: Media Relations
Tel: (012) 394 1643
Mobile: 079 5083 457
E-mail: BLukhele@thedtic.gov.za
Issued by: The Department of Trade, Industry and Competition (the dtic)
Follow us on Twitter: @the_dti
Share this: