SA Food and Beverage Companies Happy With Good Trade Leads Registered at Africa Big 7 Exhibition
The South African food and beverage companies that participated in the three-day Africa Big 7 exhibition that ended in Midrand yesterday have registered good trade leads.  The companies were funded by the Department of Trade and Industry (the dti).

The Director of Fatima's Favourable Foods, Mr Muhammed Akoob said the exhibition presented a good opportunity to do business in the continent and they received good exposure.

"Going into the show we were hoping to show consumers what we are about and try to open up to the African market and I am happy to report that we were able to do that. As a company we intend to buy machines that would replace most of the imports we do and manufacture locally and create more jobs," said Akoob.

The Director of Yamama, a homemade ginger beer manufacturing company, Ms Mosibudi Mkgato said the show was great in that it exposed her ginger beer to potential clients from Botswana, Lesotho and Algeria who she hopes will be exporting her beer.

Mr Perry Levin-Jones from Walkerbay Spices described the show as interesting and one that they would be watching out for the next year.

"We were participating for the first time and we managed to sign a couple of contracts," said Levin-Jones.

Mr Malcolm Green from La Ricmal Wines, described the show as an opportunity to attract more buyers to support local products and small companies and consequently create more jobs.

"We are pleased with the show as we managed to acquire several leads from other African countries and from local potential clients who were impressed with our wines and the pricing structure," said the Managing Director of Cronje Wines, Mr Johan Cronje.

Africa Big 7 is the annual meeting place for food and beverage professionals across the continent who visit to source, meet and gain insight into the latest developments in the industry.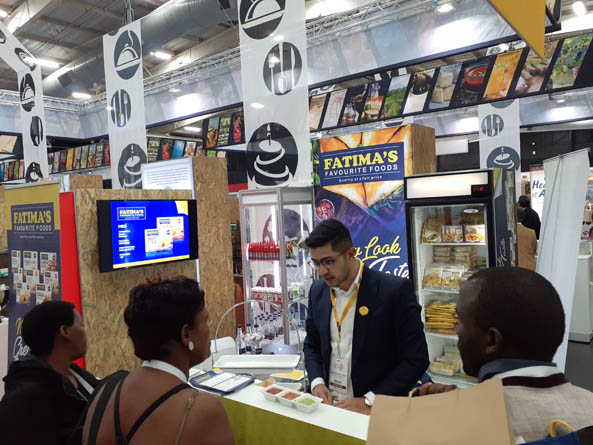 The Director of Fatima's Favourable Foods, Mr Muhammed Akoob is hopeful that the leads will develop into deals
Enquiries:
Sidwell Medupe-Departmental Spokesperson
Tel: (012) 394 1650
Mobile: 079 492 1774
E-mail: MSMedupe@thedti.gov.za
Issued by: The Department of Trade and Industry
Follow us on Twitter: @the_dti
Share this: