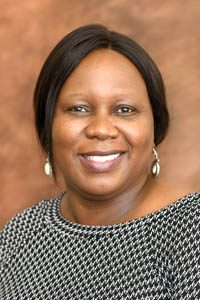 Deputy Minister Nomalungelo Gina
Nomalungela Gina is the Deputy Minister of Trade Industry and Economic Development Department of the Republic of South Africa from 29 May 2019.
Gina is a teacher by profession and has taught at UThungulu district for more than 15 years, she ascended to the school leadership position in that period as well. She has been a member of South African Democratic Teachers Union (SADTU), site steward and a North Coast Regional Education Convener for many years.
Gina spearheaded the teacher development, curriculum management programmes and women in leadership seminars in KwaZulu Natal.
Gina was a member of the KZN Provincial Executive Committee of SADTU and a Deputy Chairperson of this organisation. Gina led a lot of heroic teachers' battles in relation to their working conditions of employment including the leading role in public sector wage negotiation increases. She has always been an active member of the ANC in Richards Bay under Musa Dladla ANC region.
Gina was nominated her for deployment to National Parliament in 2009 and has been a Member of Parliament for the last10 years. She has served in various committees in the social cluster. She served in the Higher Education and Training, as well as Basic Education Portfolio Committee as a Whip. In 2014, she was appointed as the Chairperson of Basic Education Portfolio Committee until 2019. In the 5th Administration, she was the Convener of the social cluster in Parliament
Gina is serving in the Provincial Executive Committee of the South African Communist Party and in the last Congress of 2018, elected as the Provincial Deputy Chairperson of the SACP. She was elected as the Provincial Executive Committee Member in the last Conference of the ANC in KwaZulu Natal. She is currently serving in both structures.
Gina is from Ndwedwe area in ILembe District Municipality, hence her passion for rural development and upliftment of disadvantaged communities. She matriculated at Inanda Seminary and obtained her teaching degree at the University of Zululand. She is a loving mother to two young men.
Contact Details
Mr Khayelihle Nkwanyana – Head of Office
KNkwanyana@thedtic.gov.za 083 952 9723
Ms S'thembile Shongwe-Private Secretary
SLShongwe@thedtic.gov.za – 082 566 6665
Mr Mfundo Mayeza – Administrator
MMayeza@thedtic.gov.za – 066 194 4447
---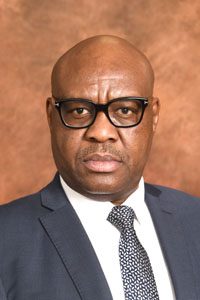 Deputy Minister Fikile Majola
Mr Fikile Majola currently serves as the Deputy Minister of Trade and Industry (the dti), Republic of South Africa following his appointment on 29 May 2019.
He is a member of the 6th Parliament as a representative of the African National Congress (ANC). He also served as a member of the 5th Parliament and during this period he served as the Chairperson of the portfolio committee on Energy until 2019.
He actively participated in many structures of the liberation movement during apartheid, such as the Vaal Youth Congress (VAYCO), South African Youth Congress (SAYCO), Southern Transvaal Youth Congress (STYCO), and the United Democratic Front in the Vaal after the formation of the UDF in 1983.
Deputy Minister Majola joined the National Education Health and Allied Workers Union (NEHAWU), as its organiser in the Vaal Branch in September 1989 and was elected Regional Secretary of NEHAWU Western Transvaal in 1992. He was seconded to NEHAWU Head Office in 1993 to work in its Secretariat Office than later became the Acting Assistant General Secretary in 1994 and was eventually elected permanently to the position in 1995. Majola became the General Secretary of NEHAWU in 1998 and was re-elected to this position in 2001, 2004, 2007 and again in 2010. He served in this capacity until 2014 and remains the longest serving General Secretary in the history of the union.
Majola has also served as a Central Executive Committee (CEC) member of COSATU from 1995 until 2014 as well as being a titular for Africa of Public Services International, International Federation of Public Services Union. In March 2011 he chaired the Ministerial Task Team on SETA Performance. Its mandate was to assess and make recommendations on SETAs' performance, governance structures and operational processes.
Majola continues to be an active member of the ANC and South African Communist Party (SACP) and he currently serves as a member of the Central Committee and Politburo of the SACP. In the beginning of 2019 he was appointed as the Convener of the ANC's Sedibeng Regional Task Team in Gauteng.
Deputy Minister Majola obtained his Honours in Public Administration from the University of Western Cape.
Contact details:
Ms Sinenhlanhla Ntanzi
Private Secretary
Tel: +27 12 394 3072
Cell: +27 76 521 3058
E-mail: SNtanzi@thedtic.gov.za
Mr Thulani Skosana
Head of Office
Tel: +27 12 394 3528
Cell: +27 66 024 9952
E-mail: TSSkosana@thedtic.gov.za